Genesis:

The Andhra Pradesh Government had seen tremendous natural gas wealth in Krishna-Godavari Basin both on and off shores in and abutting the State. According to the studies, the other regions such as Pranahita-Godavari and Kadapa Basins too have large resources of natural gas.

The State Government with a vision to maximize utilization of gas for expeditious economic development of the State has created a Special Purpose Vehicle "Andhra Pradesh Gas Infrastructure Corporation Limited" with APIIC & APGENCO having 51% and 49% equity participation respectively and incorporated the same on 2nd September, 2009.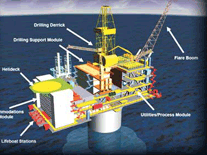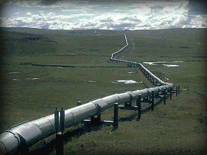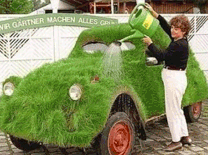 Vision :

To maximize utilization of gas for expeditious economic development of the State.

Andhra Pradesh Gas Infrastructure Corporation is the realization of the State's dream. The idea is to achieve the energy self-sufficiency and energy security for the present and future generations of the citizenry of the State. The natural gas is the best fossil fuel as the green energy since its benevolence properties towards the eco system. Keeping in view the hazards posed to our planet earth by other modes of energy, it is imminent for the State to go for green energy such as natural gas. The piped gas will greatly help the domestic and commercial, whereas the CNG will help the industrial and automobile sectors as far as reliability and pricing are concerned besides the environment friendliness. In addition to the natural gas available from KG Basin, the efforts are also in plan to utilize RLNG to cater to the needs of the aforesaid said sectors.

Achievements so far:

Within just 45 days of its formation, the APGIC with other prominent partners forming as a consortium has already made a huge impact by acquiring 4 out of 5 gas blocks in KG Basin that were auctioned under NELP VIII. The APGIC has submitted the EOIs for 14 districts covered under 9 Geographical Areas for building CGD Networks to the regulatory body PNGRB. The APGIC or its Joint Venture is all set to participate in the bidding for CGD Networks in the State. The State is the pioneer in mooting the idea of District Gas Distribution Network instead of City Gas Distribution Network. The District Gas Distribution Networks help not only urban areas but also the rural areas. The idea was accepted by the PNGRB and the ensuing bidding will be on the basis of District or two or more districts combining as a single Geographical Area for laying the Gas Distribution Network.

Our Business Strategy:

Our focus is on understanding, building and supplying natural gas markets. We operate in two key business sectors – Exploration & Production and Transmission & Distribution. We would like to grow as an organization which can operate in upstream, midstream and downstream activities to make the complete range of skills across the gas chain.